As 2019 draws to a close, Ascend Broking reflects on its fundraising endeavours of the year and how we have supported the local community. Our current charity is the RDA facility, Little Belsteads Training and Livery.
Peter Adams, Belsteads School, Eddie Carter & Katherine Smithers, Ascend Broking at the opening of the new Ascend Stables
Belsteads School is an independent special school set on a rural site in the village of Little Waltham which caters for pupils between 10 to 16 years old who have an education, health and care plan for social, emotional and mental health difficulties. The school team at The Belsteads School strive to help pupils who have disengaged from school and learning to develop strategies to manage their behaviour in a learning environment. With small classes and high staff to pupil ratios in each classroom, the staff at The Belsteads School are able to provide a high level of support both in and out of the classroom.
Since April 2019 we have raised £1,000 and growing for Little Belsteads.
The training and livery facility at Little Belsteads has excellent horse riding facilities on site with a menage and several paddocks for the horses to enjoy. It has formed a positive link with the Riding for the Disabled Association and has become a designated centre to enable pupils and the local community to have an opportunity to access the benefits of riding and working with horses. Where appropriate, horse riding is integrated into each pupil's bespoke curriculum and each pupil encouraged to become involved. The children connect extremely well with horses and the facility has seen that riding provides physical benefits alongside helping them develop friendships, relationships and social skills.
Abseiling down the side of the Olympic Stadium in Stratford, London
 
Eddie Carter & Katherine Smithers after the Ascend Abseil at the Olympic Stadium
In September, two intrepid members of our team – Edwin Carter and Katherine Smithers – braved the elements to abseil down the side of the Olympic Stadium in Stratford, London, raising £500 for Little Belsteads. Katherine said it was 'a hair-raising experience but an exhilarating one' – not one she would like to 'repeat too often', she added.
Edwin said, 'Awesome! What a day – I absolutely loved it.' Well done to them both and their brave efforts!
Nuclear Racing 'Fallout' 7.5km challenge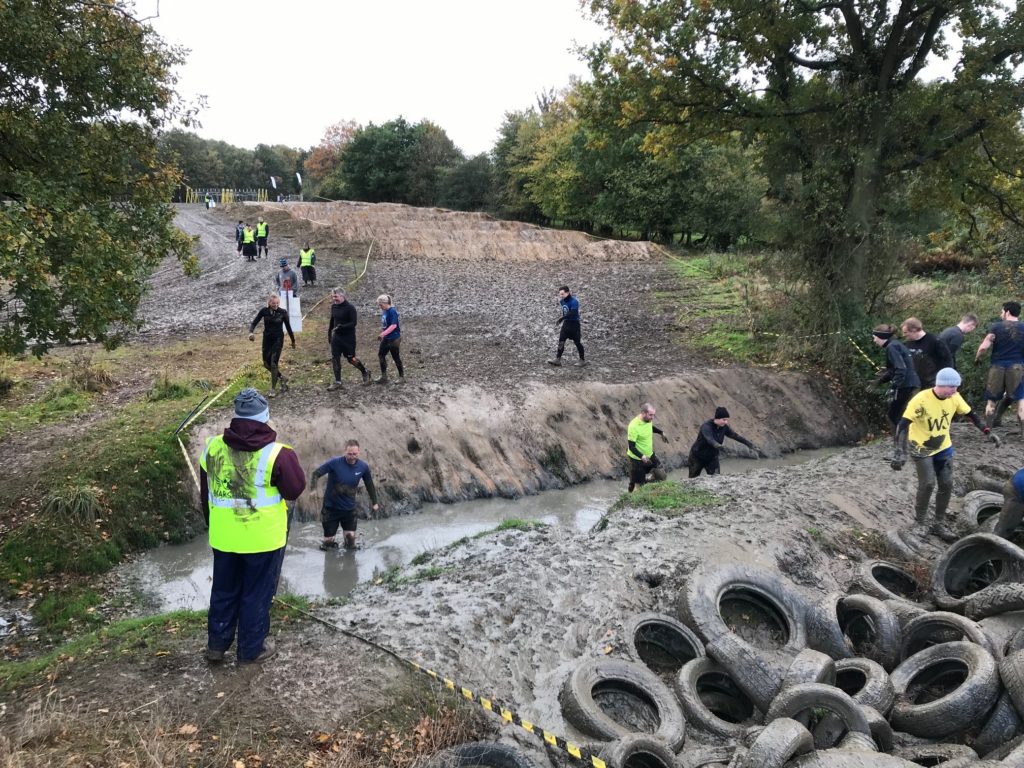 Katherine Smithers, Alex Patten, Matt Price, Max Collins & Eddie Carter eye up the second of 50 obstacles at Nuclear Racing
In early November, five members of the team – Matthew Price, Max Collins, Alex Patten, Edwin Carter and Katherine Smithers – entered the Nuclear Racing 'Fallout' challenge which involved sweat, tears and lots and lots of mud. On the wild plains of Kelvedon Hatch, they had to undertake a 7-and-a-half-km obstacle including wading through ditches, scrambling up nets, hauling themselves through metal tubes and running in ankle-deep mud and knee-deep water. Suffering an injury, Alex had to retire to the medical tent, and there were moments of great struggle and very muddy exertion during the course, but the team were able to motivate each other to complete the event and overall it was a huge success, raising £500 and increasing for Little Belsteads.
50 obstacles over 7.5km in torrential rain
Movember challenge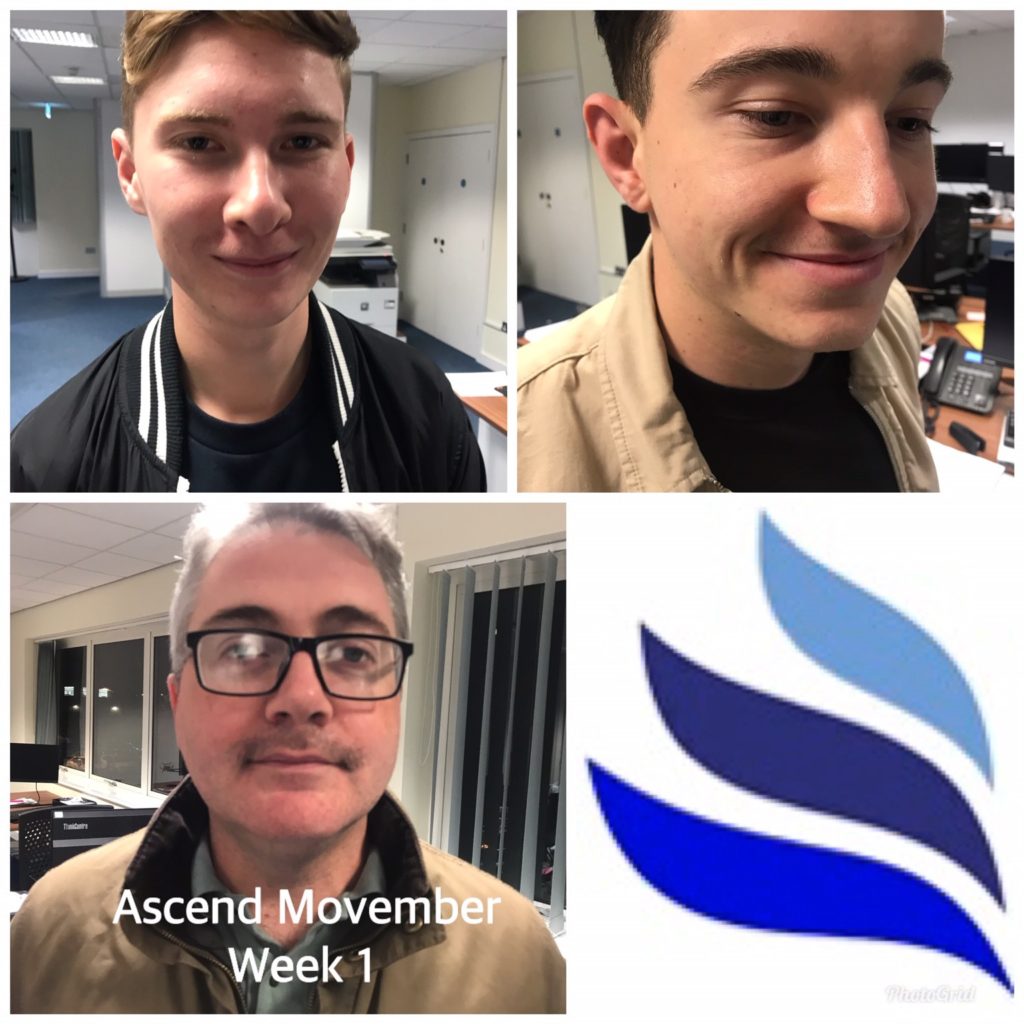 Week one of Movember – Matt Price leads Max Collins & Eddie Carter
This November we are taking part in this year's Movember challenge by launching an in-office Freddie Mercury tribute moustache-growing competition. May the best facial hair win!
Looking towards 2020, we at Ascend Broking have lots up our sleeves as we continue to support the local community. Watch this space!