What is Terrorism and Sabotage Insurance?
Terrorism and Sabotage insurance protection inclusion are intended to secure you against monetary misfortunes straightforwardly coming about because of politically roused savagery or illegal intimidation and harm occasions. The likely destruction of life and property achieved by demonstrations of psychological warfare or harm is huge, as of late the quantity of fear monger occurrences has risen.
Does my business need Terrorism and Sabotage Insurance?
Terrorism Insurance policies are sometimes essential for your property and will be included as a stipulation of your lease. If your lease states that you need to have a Terrorism Insurance policy in place, it is vital that you ensure that your property is covered.
Why YOU need Terrorism and Sabotage Insurance?
Sabotage and terrorism insurance coverage inclusion incorporation are expected to guarantee you against financial adversities directly coming about due to politically brutality or psychological oppression and harm occasions. Achieving a creating necessity for assurance to keep up business coherence.
Rural and residential areas are less likely to be targeted by a terrorist attack. Commercial urban centers, as well as airports and train stations, have a higher risk for terrorist attack.
Premiums for terrorism coverage range from $19 to $49 per million of insured value, depending on the size of the company.  The expense generally represents 3 to 5 percent of a company's property insurance costs.
(WHAT IS ASCEND PRICE?)
Certain industries—such as the energy sector—have a higher risk of being targeted for terrorist attacks. If your business is part of a high-risk industry, you may want to consider purchasing terrorism insurance.
We provide an exclusive legal service under our Management Liability Policy with access to a specialist litigation and commercial law firm that specialises not only in the management of legal crises, but also in the education and prevention of them in the first place.
Support against all regulators including:- Information Commissioners Office (ICO),
Health and Safety Executive (HSE) | Charity Commission | HMRC | Food Standard Agency (FSA) | Trading Standards | Local Authorities | DEFRA.
Regulatory investigations
---
Regulatory prosecutions
---
Breaches of contract
---
Fees for intervention
---
Employment tribunal and ACAS claims
---
Defence for the organisation itself
---
£100,000 data protection breach
---
Customer/supplier contact cover
---
Employee theft cover
---
Deprivation of assets
Employment civil fines
---
Pollution clean up cost cover
---
Third party electronic funds transfer cover
---
Loss of directors' time
---
Brand damage
---
Employee engagement impact
---
24/7 out of hours crisis line
---
Stress and worry for directors & managers
---
Defence against employment tribunal claims
---
£25,000 pursuit cover for contract disputes and debt recovery
Legal defence for directors, trusteees, partners and officers
---
Negative social media crisis and public relations costs
---
Circumstance investigation/mitigation costs
---
24 hours, 7 days a week crisis line straight to a solicitor at no additional cost
---
Legal advice line Mon-Fri 8am-6pm
---
Legally privileged advice, support & representation
---
Downloadable legal & regulatory advice, support guides, letters & templates
---
Access to our digital tools via exclusive portal
Frequently Asked Questions
Live Directors & Officers News From Across The Web
Fake news – why do people believe it?

by

André Lameiras

on May 18, 2022 at 9:30 am

In the age of the perpetual news cycle and digital media, the risks that stem from the fake news problem are all too real The post Fake news – why do people believe it? appeared first on WeLiveSecurity

The downside of 'debugging' ransomware

by

Cameron Camp

on May 16, 2022 at 9:30 am

The decision to release a ransomware decryptor involves a delicate balancing act between helping victims recover their data and alerting criminals to errors in their code The post The downside of 'debugging' ransomware appeared first on WeLiveSecurity

How to spot and avoid a phishing attack – Week in security with Tony Anscombe

by

Editor

on May 13, 2022 at 1:50 pm

Can you spot the tell-tale signs of a phishing attempt and check if an email that has landed in your inbox is legit? The post How to spot and avoid a phishing attack – Week in security with Tony Anscombe appeared first on WeLiveSecurity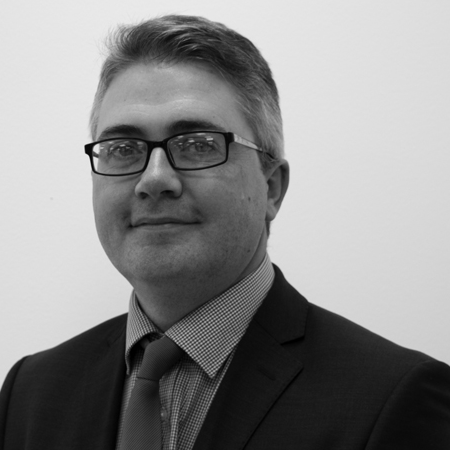 Matt's contact details can be found below or, if you would prefer, please complete the contact form at the bottom of this page and Matt will contact you at your convenience.
Matt Price
Broking Director
Matt.price@ascendbroking.co.uk  |  Office: 01245 449062
Mobile: 07841 020712
Request a call back
If you have any questions or would like advice on a particular issue please contact us
or call us directly on 01245 449060