Why do I need marine insurance?
Every business that makes or trades physical products needs some form of cargo insurance, yet all too often importers and exporters tell their brokers that they've already got it covered.
When their storage and distribution needs are catered for by commercial combined policies, many businesses simply relinquish control of the insurance of imports and exports, leaving it to suppliers or freight forwarders.
Who needs cargo insurance?
Cargo insurance is required by any business that manufactures or buys or sells finished products, components or raw materials.
As goods move across sea, land or international borders, tracking them becomes both increasingly important and increasingly difficult. With globalisation meaning even more trade with less developed countries, for example, the risk to goods in transit of theft or damage continues to rise.
Ascend Cargo has the solution.
Marine cargo covers any movement of goods in the UK and around the World including theft attractive goods 
Those who rely on insurance arranged by freight forwarders may not be certain about:
---
• the level of cover,
• the financial stability of the insurer,
• the claims service they will receive, or
• the true cost of the cover.
If you buy, sell import or export goods then you will need to purchase marine cargo insurance
It is inevitable that from time to time accidents will happen, or goods may be lost, damaged or stolen during their journey to their final destination.
Many firms choose to utilise the services of a Haulage Contractor, and a common misconception is that their goods are fully insured by the haulier. This is not always the case. Hauliers do not insure your goods; in most circumstances they only cover their Legal Liability and this will be limited in value – for example standard Road Haulage Association (RHA) terms are £1,300 per ton regardless of the type of goods carried. In addition, the cover is for Haulier's Legal liability, so they may avoid liability if they were not legally negligent.
Assuming your claim against the haulier is valid, and covered in full, do you want to rely on their insurance policy? What if the policy has lapsed, or has clauses and warranties that the haulier has not complied with? Who is the haulier's insurer going to work for in the event of a claim?
Speak to us today about your requirements and to ensure you are protected on the correct basis.
Carrier's trading conditions
If you rely on carriers' trading conditions you may not realise just how restrictive those conditions can be in terms of:
---
• The circumstances in which the carrier has to pay for loss or damage, and
• How little the carrier might actually pay in compensation.
---
These questions aim to highlight some of the potential problems and to demonstrate the benefits of buyers and sellers arranging insurance cover.
Terms of sale
Sales contracts generally incorporate internationally-recognised terms of sale known as Incoterms, which state:
Various obligations of the seller and the buyer
---
How various costs relating to the shipment are to be shared between parties
---
When risk in the goods passes from the seller to the buyer.
In particular, under two of the terms – CIF and CIP – insurance is arranged by the seller for the buyer's benefit during the main carriage.
Case study – relying on haulier's insurance
Relying on haulier's cover – don't do it.
We were introduced to a company who until recently did not purchase Marine Cargo Insurance, and were left out of pocket following a claim. They incorrectly assumed, as they were using a haulage company to move their goods, that loss or damage would be covered by the haulier's insurance. This is not correct. Haulier's are only liable for their legal liability to your goods, not the goods themselves. Therefore, it would need to be proven that they were legally negligent in causing loss or damage before any compensation was due to you.
You must consider:
Even if negligence is proven, usually their liability is limited under the terms of RHA Conditions (or similar) – this would typically be £1,300 per ton regardless of the goods being carried. This could leave you seriously out of pocket.
Losses outside of the haulier's control are not covered – "acts of god"
Are the limits of indemnity on the haulier's policy adequate? Who are they insured with, are they a reputable and solvent? Is the haulier you speak with actually the one moving the goods? It is common practice for hauliers to sub-contract work to other firms, so even if you check your haulier, it may be in vain if they are sub-contracting to another company who may even sub-contract the work again themselves!
The solution
Protect your bottom line and purchase Marine Cargo Insurance. It may be cheaper than you think (premiums start as low as £250) and we can review with you your exposures to tailor a policy on your behalf.
Typical Limitation Figures
UK road haulage – RHA conditions GBP1.30 per kg
International road haulage – CMR SDR8.33 (about GBP9.09*) per kg
Freight forwarding – BIFA conditions SDR2.00 (about GBP2.20*) per kg
Carriage by air – Warsaw Convention USD20.00 (about GBP11.90*) per kg
Carriage by sea – Hague-Visby Rules SDR2.00 (about GBP2.20*) per kg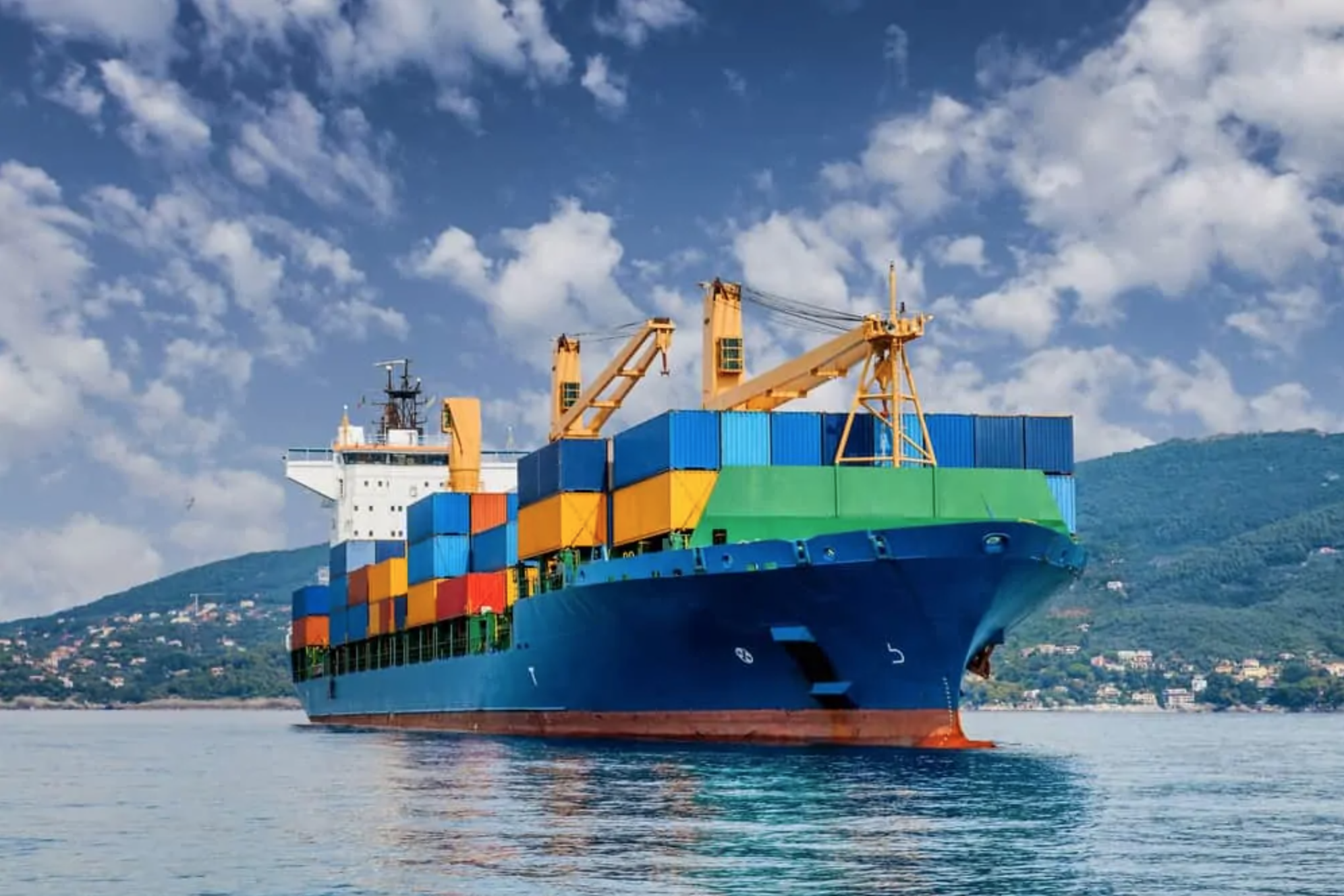 Cargo insurance typically covers all risks of physical loss of, or damage to, goods during transit, imports, exports and domestic carriage, including any incidental storage. Storage outside the ordinary course of transit can be added as an extension to a cargo insurance policy.
Ascend Cargo has the solution.
Cargo insurance is generally available to or from ports or places worldwide, however;
Terms and conditions may vary for countries where there are higher than normal risks of war or terrorism
Cover may not be available where trade is subject to international sanctions
Cover may not be available for the inland leg to or from the port in countries where the infrastructure is poor or where there is an unacceptable theft risk
Some countries require insurance to be placed locally or restrict the terms of sale or purchase (Incoterm) that can be used.
Ascend Cargo has the solution.
Problems sometimes arise where buyers or sellers don't arrange their own insurance, relying instead on:
Their suppliers or customers arranging cargo insurance, or
A freight forwarder arranging insurance for them.
Those who think that carriers will pay for loss or damage may be surprised that contracts of carriage generally limit the liability of the carrier and can exclude it altogether.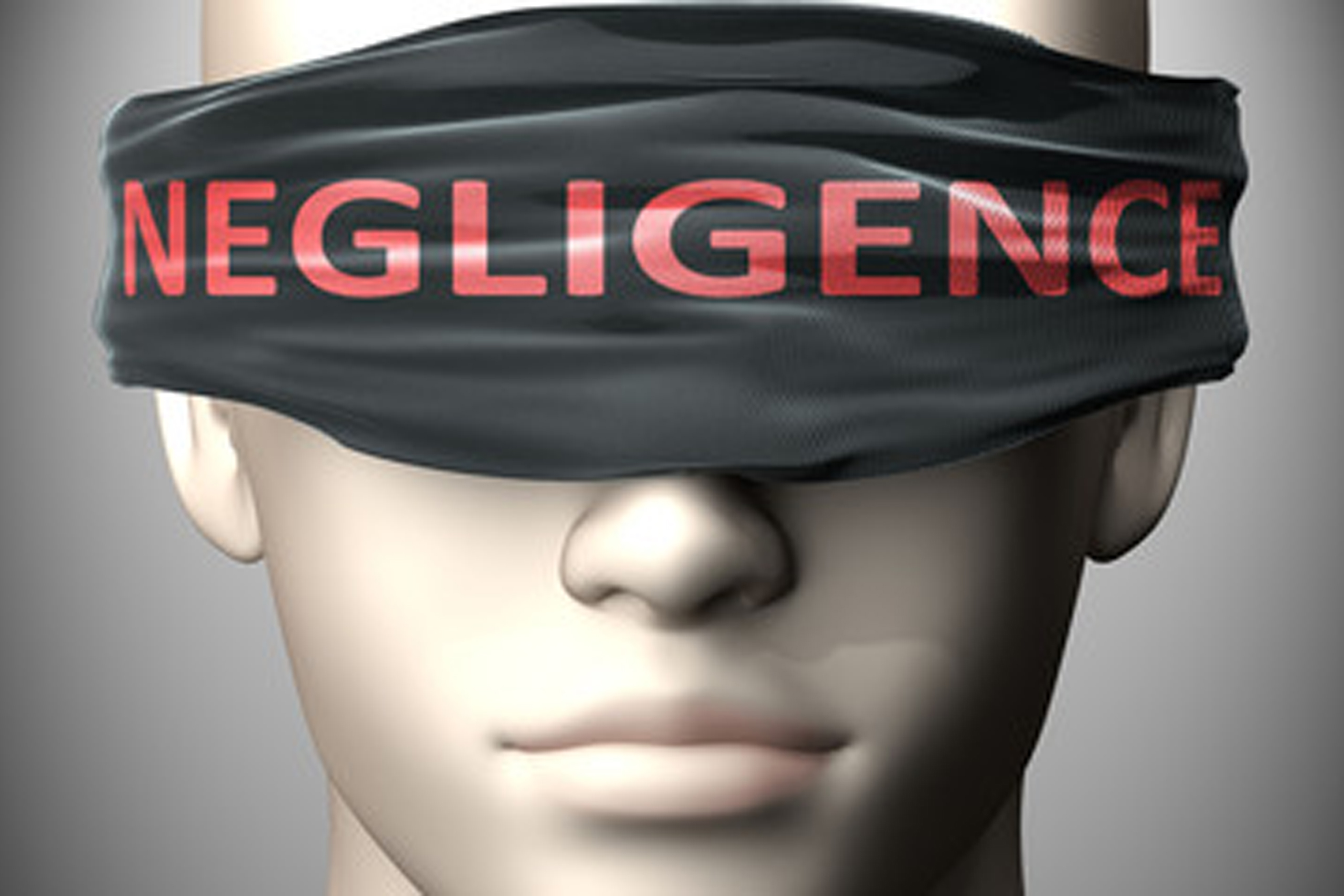 Negligence is the failure to use reasonable care resulting in damage or injury to the imported commodities, for example, shipping time-sensitive goods into a known congested port.
If the cargo is damaged and this results in the loss of profits from those goods, insurance will only cover the cost of the goods and not the potential profits. If the importer ordered goods for a specific event or customer and delay causes the goods to no longer be wanted, they can't claim the lost sale.
This refers to any loss, damage, or expense caused by insufficient or unsuitable packing only when packed by the insured.
This refers to the deterioration of physical objects because of the fundamental instability of the components of which they are made, as opposed to deterioration caused by external forces. For example, fruits and chemicals naturally deteriorate without the influence of detrimental outside forces.
If the client fails to pay during any point in the supply chain resulting in any loss of goods, the marine insurance will not cover the loss.
This refers to loss, damage, or expense arising from insolvency or financial default of the owners, managers, charterers, or operators of the vessel. This means that the carrier is facing a financial shortage.
This stands for 'War, strikes, riots, and civil commotions.' An ordinary marine insurance policy does not cover loss due to these conditions but is almost always added back to the policy by insurers.
This refers to any loss, damage, or expense attributable to the willful misconduct of the insured. For example, the importer could purposefully ship goods set to expire before arrival for the purpose of seeking a claim.
Ordinary leakage, ordinary loss in weight or volume, or ordinary wear and tear are generally excluded from all-risk policies.
Global transportation solutions for a global marketplace
As goods cross borders by land, air or sea keeping control becomes increasingly difficult. Technological advances have also created high expectations by customers in terms of manufacture and delivery. Supply chains need to be protected from disruption and the negative impacts on customer loyalty, company reputation and cash flow. Globalisation has made trade with less developed countries a reality, where weaker logistics infrastructure and theft may pose threats to delivery.
Tianjin catastrophe highlights accumulation risks.
On 12 August 2015, a series of explosions occurred in the Port of Tianjin, resulting in 173 deaths and hundreds injured. The cause was believed to be a container of dry nitrocellulose. Tianjin is said to be the largest single marine disaster in history and Swiss Re estimated a $3.5 billion property loss, whilst the International Union of Marine Insurance said the final bill could creep towards $6 billion. The disaster also acts as a reminder of the dangers of risk accumulation. Around the port, many goods were stored and Chinese authorities said 304 buildings, over 12,000 vehicles and 7,500 containers were destroyed. Because of the close proximity of buildings and goods, damage values soared and ongoing effects continued. This was partly due to supply chain issues. However, goods were also rendered useless due to permeation from the toxic fumes released from chemicals.
Experts have now called on the insurance industry to ensure there is sufficient work on modelling for catastrophes in highly industrialised regions, so that pricing for insurance and reinsurance can be as accurate as possible. Although Chinese insurers were liable for many initial claims, the London market was also impacted through a wide range of claims including marine cargo.
General Average proceedings can actually take as long as two years or more to be finalized. To avoid delay in the release of your customer's cargo in a General Average claim situation, notify us immediately and submit the documents listed below.
Copy of the Commercial Invoice(s)
Copy of the Ocean Bill(s) of Lading
Copy of Written Notice of Claim Against Carrier
In the case of an export shipment, Roanoke can assist in helping you find a surveyor nearest the site of the loss.
Posting security to get cargo released is critical.
A General Average is a loss that must be borne proportionally by ALL interests in the voyage. If the master of the ship voluntarily sacrifices cargo, equipment or funds to save the voyage, all parties involved with the voyage (cargo owners/vessel owner) are required to make a proportional contribution to cover the costs incurred.
General Average is typically declared by the vessel owner or master when any of the following occur:
Freight is jettisoned.
The vessel sustains damage.
Corrective action is taken to save the ship and its crew at the expense of the vessel owner or cargo owners.
To carry out the settlement of a General Average claim, all freight must be held/detained and then the following takes place:
The value of the voyage is determined (vessel value plus the value of all cargo on the vessel).
"Participation" is determined (the percentage that the value of your customer's cargo bears to the value of the voyage).
The loss amount is determined.
The participation percentage is applied to the loss amount to determine the security deposit.
The security deposit, also called the General Average Guarantee, is provided to the vessel owner or General Average adjuster by your insurance company in exchange for the release of your customer's cargo. Without Cargo Insurance, cash must be posted by the claimant. The sample calculation below provides a general illustration of how security amounts are determined:
Sample calculation of how the required security amount is determined on a General Average claim
$50 million vessel value and $50 million of cargo on vessel yields a $100 million voyage value.
If a shipper has $1 million of cargo on the vessel, they are a 1/100, or 1% participant, in the event of a General Average claim.
It is determined that $5 million of the vessel's cargo (none of which was the shipper's) was jettisoned to float the vessel off of a sand bar after grounding.
The shipper is responsible for posting 1% of $5 million ($50,000) as a security deposit.
Subrogation is one of the most important parts of the claim process. A successful approach to subrogation can make a big difference to the bottom line – and making subrogation a priority rather than a postscript is important to Ascend. Our dedicated team has developed an effective and efficient recovery process. Take a look at some recent recoveries.
The subrogation process begins with the identification of potential recovery as soon as a new marine cargo claim is reported. Once the claim information is received, research and investigation procedures begin.
The recovery team has the expertise to identify third-party liability when applicable and actively pursues at-fault carriers, demanding reimbursement for not only the claim payment but also any deductible incurred by our assureds.
Our comprehensive focus on subrogation is to ensure the systematic pursuit of all at-fault carriers; identifying all possible subrogation opportunities in addition to recognizing maximum recoveries.
Attention to detail and unrelenting persistence are our claims service team's strengths.
The story made the headlines, not least because around 100 containers (of 2,300) washed ashore resulting in many people heading to Branscombe Beach and helping themselves to a range of goods including motorbikes, car parts, hair products and disposable nappies. A report by the Marine Accident Investigation Branch later found 'discrepancies in declared weights of containers' and this may have been a contributing factor to the disaster.
The total claims bill facing insurers following the disaster was around £120 million and covered the value of the vessel, salvage, clean-up costs and costs of lost insured cargo – it was reported that around 40% of the goods were uninsured. Without insurance, it is clear such huge losses could have a devastating effect on businesses and commercial relationships.
Another incident occurred in June 2013, when container ship MOL Comfort split in half whilst sailing from Singapore to Saudi Arabia. All crew escaped the sinking. Both sections of the ship, as well as 4,500 containers, sank. The cause is still unknown but is likely to have been due, at least in part, to undeclared overweight containers being stowed in the wrong positions, contributing to severe stresses on the hull.
Frequently Asked Questions
Live Directors & Officers news from across the web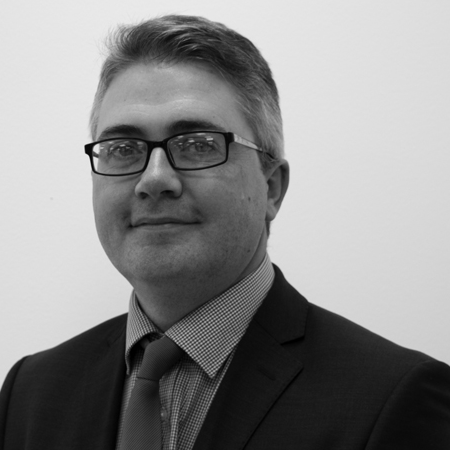 Please contact Matt Price, who heads our marine division, for all marine enquiries. Matt has been specialising in marine insurance for a number of years and would be more than happy to discuss your needs. Matt's contact details can be found below or, if you would prefer, please complete the contact form at the bottom of this page and Matt will contact you at your convenience.
Matt Price Cert CII
Broking Director
T: 01245 449060   E:matt.price@ascendbroking.co.uk 
The Loadstar
PPE the new 'hot' freight and warehouse target for organised crime