Qlaims
Innovative loss adjuster insurance for when disaster strikes – you can be confident it's going to be sorted efficiently, minimising the loss to your home or business proficiently and without fuss.
Claims can be both complex and time consuming and reaching settlement is not just about knowing what to do, but about having the right information to give the insurance company. We will appoint your own loss adjuster to handle all aspects of the claim including dealing with the insurers own representative who will be onsite in under 24 hours.
Our Specialist Claims Service
We will appoint and pay for the services of an independent claims expert to act on your behalf, for eligible commercial insurance claims likely to exceed £5,000. The claims expert.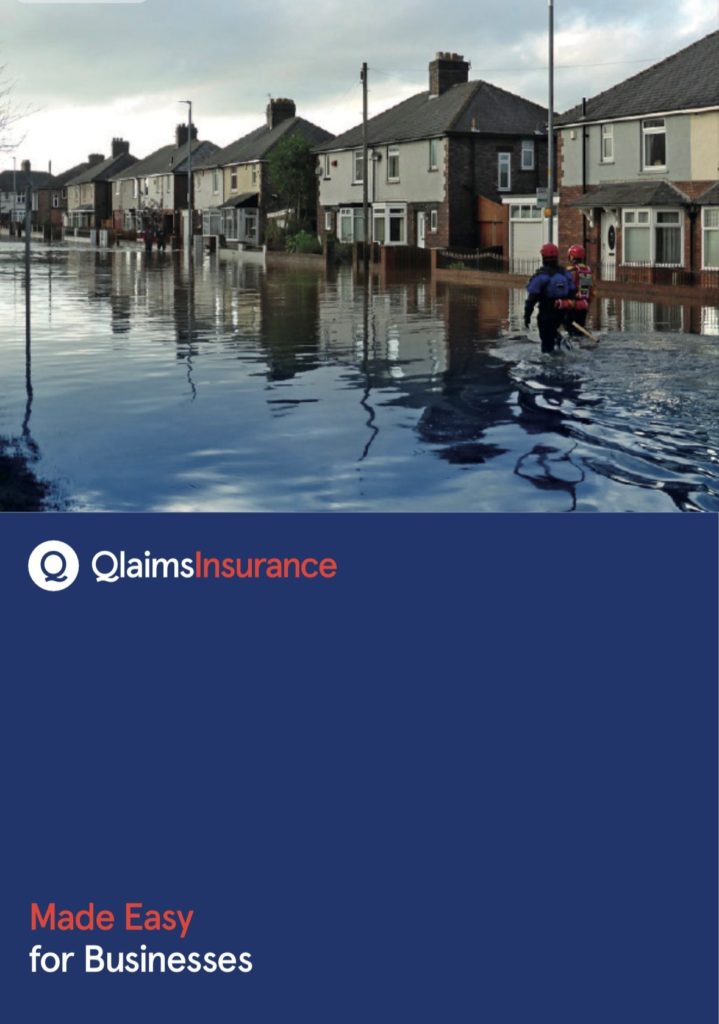 Why We Recommend Qlaims Insurance
Qlaims Insurance provides this by insuring the costs of an independent claims expert to manage, prepare and negotiate claims on your behalf. The policy is underwritten by HSB Engineering Insurance Limited and is backed by technology to speed up the claims process and ensure you are kept informed of progress throughout.
SLA/Service Standards
When a claims is reported under your Qlaims Insurance policy our independant expert who will act on your behalf, will make telephone contact within 2 hours and be on site if appropriate within 24 hours.
Every day, UK insurers pay out over £18m in property claims. The claims industry is often stretched beyond its limits when the almost annual floods and other natural and man-made events strike. Insurers service is slow and there are delays.
We bypass this with the nomination of YOUR own loss adjuster at the beginning of the insurance policy so there will be no fees when calculating a major loss to you.
"We have saved clients over £250,000 in loss adjuster fees"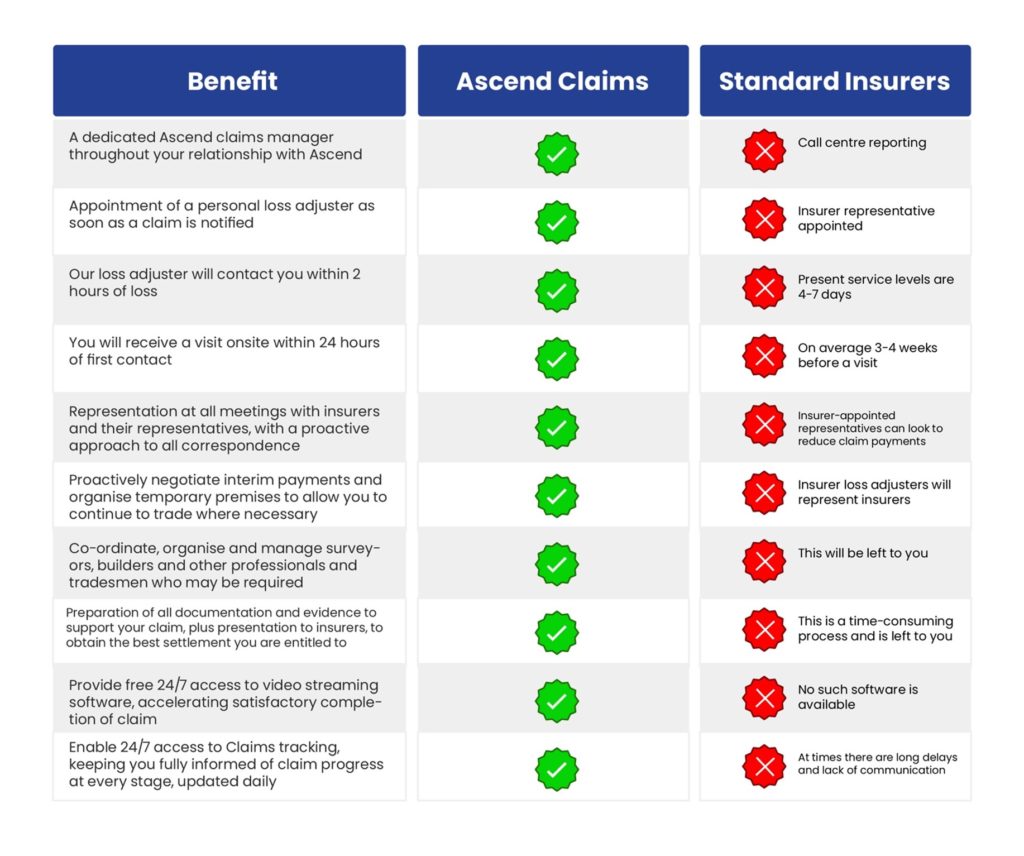 An incident such as a fire or flood could put your business at severe risk. If insurers are slow to respond or accept liability, cash flow can become a problem and trading may be affected for months.
Managing these types of claims can be an excessive burden on a business owner. This is where the Qlaims service can help, your business will be assigned a dedicated Loss Assessor who can take control and manage every aspect of the claim to settlement.
Their expert advice and guidance will help to mitigate the impact of any significant claim, in turn reducing the impact it will have on your business operations.
Request a call back
If you have any questions or would like advice on a particular issue please contact us
or call us directly on 01245 449060