Personal Accident Travel Insurance
What is Personal Accident Travel Insurance?
Personal Accident cover isn't exactly what it seems like. In the event that you have a mishap and fall over and break your wrist, that is covered under typical Medical Expenses.
Individual Accident is fundamentally: Loss of sight, loss of appendage or perpetual disablement.
How would you fund the legal costs and awards made against you?
---
Why are individuals so vulnerable?
Employees are increasingly likely to sue  |  Legal liability is shifting  towards personal liability  |  Regulators are now more proactive in investigating companies
If a director or officer is perceived to have failed in any of their duties, then a claim could come from any number of third party sources
Why Ascend for your PA Travel Insurance?
At Ascend we are constantly looking to improve our offering to our commercial clients. You will  have likely considered cover for personal accident and whilst you are travelling for business, however have you ever thought about the level of cover that is provided by a standard policy and whether this can be improved?
Ascend are able to provide specialist programmes for your PA & Travel policies, and cover can consist of the following:
Travel
Medical and Emergency Travel Expenses, Rescue and Assistance

Legal Expenses – up to £50,000 to pursue compensation claims against third parties who have caused the insured injury

Personal Liability – up to £5 million settlement of costs or damages if the insured is sued for causing injury or damage

Personal Property – as selected

Money – as selected

Cancellation, Curtailment, Travel Disruption, Replacement & Travel Delay

Vehicle Rental Cover – up to £1,000

Hijack – £25,000

Kidnap, Kidnap for Ransom, or Hostage – £250,000 for any one event

Political Evacuation – £50,000 for any one event

Natural Disaster Evacuation – £50,000 for any one event

Crisis Containment Management – £50,000 towards crisis consultants to help handle negative media coverage
Personal Accident
Death

Loss of Limbs

Loss of Eyes, Speech and Hearing

Permanent Disability

Temporary Disability

Personal Accident Support:
– AIG recovery support programme helps people get back to work
– AIG pay up to £15,000 for re-training for a different role if necessary
– Prosthesis cover for the additional costs of providing prostheses
– Lifesaver benefit payable to a person who is injured trying to save the life of an insured person
– Cosmetic surgery costs for cosmetic reconstructive treatment
Claims concierge service – no need for claims forms with our Baggage and Money claims telephone service. They aim to settle claims within 15 minutes
An e-learning security and situation awareness programme, exclusive to AIG that helps employers to comply with their duty of care to employees who travel on business. It's simple to access and use and provides practical advice about personal security, preparation and arrival, travel health risks, getting around, street crime and robbery, terrorism and unrest
Free service for all employees / families to access a medical second opinion and/or a GP consultation (not related to cover under the medical expenses section of the policy)
Liaison with an employee's airline to rearrange their flight if they are delayed en route to the airport
SMS security text message support service for all travellers
Travel support and document storage service
New Business Travel App
Leisure travel cover for Directors & their families is automatically covered (family members can also travel without being accompanied by the Director) – Details are in the attached wording, not on the schedule
Incidental leisure travel cover for Employees and accompanying partner/children on a business trip
Nil excess on Personal Effects and Money sections
Wide trip definition (includes full cover for UK trips without a need for an overnight stay or an internal flight)
Automatic corporate events extension
Additional Quadriplegia / Paraplegia benefits
Free Kidnap & ransom cover
Free Crisis containment cover
Numerous additional benefits such as the Health Portal and Second Opinion for family, visitors and to support an injured employee
No upper age limit on medical expenses cover
Full war & terrorism cover
This is a new service for our Lifeline Plus clients that we launched at the end of last year. As well as a Second Opinion Service we also have the GP consultation service. This allows insured persons and their partner and children to remotely access a UK GP at their convenience. The access can be by phone or through the app with live interaction with a GP.
The GP is able to issue prescriptions and will update your own GP. It is a 24/7 service and there is no claim required under the policy to access  the service. It will not affect the Insured's claims experience as usage is not reported to AIG. Suffice to say the benefit is more relevant to UK based employees
If you have any queries on our Personal Accident & Travel offering or any other insurance matter, please don't hesitate to give one of the team a call on 01245 449060.
Relaxing on a beach in Alicante, our customer started to suffer from breathing difficulties.
She was quickly admitted to a local hospital where she received treatment.
The client was diagnosed with chronic obstructive pulmonary disease (COPD) triggered by the humid weather.
Her Travel Insurance paid the medical bills and covered the cost of bringing her back to the UK accompanied by a medical professional.
Can you believe losing your passport would end up costing more than £1,000?
One of our customers was sightseeing in San Francisco, USA and took a trip to the iconic Golden Gate Bridge.
A gust of wind blew his hat off his head and as he pulled his hand out of his pocket to grab his hat out flew his passport which disappeared over the side of the bridge.
He reported the incident to the claims helpline and a new passport was arranged for him, although the new document did not arrive in time for his departure. Fortunately he had taken out Travel Insurance which covered the costs for a new passport, additional accommodation and to rearrange his flight home.
Total claim cost: £1,386.66
Another customer slipped in the bathroom at their own accommodation in Tenerife and fractured & dislocated their ankle.
The customer needed surgery and had an external fixator applied – they also needed two extra seats with wheel chair assistance at both airports.
This was all organised by the insurer, as well as ambulance transfers to and from each airport, so that there was no further risk to their injuries.
Total cost of claim: £10,454.84
Another would-be holidaymaker was due to jet off for a 10-day break to Spain with her husband when she had sudden abdominal pain. After visiting her GP she was referred to the local hospital where she was advised that her gall bladder needed to be removed. Unfortunately this meant that she would no longer be able to travel to Spain.
She had declared her previous gall stone flare up on her Travel Insurance policy which meant that she was covered for cancellation.
The money that the couple had paid for their holiday was refunded by her Travel Insurance.
Total claim cost: £1,069.50
Frequently Asked Questions
Live Directors & Officers News From Across The Web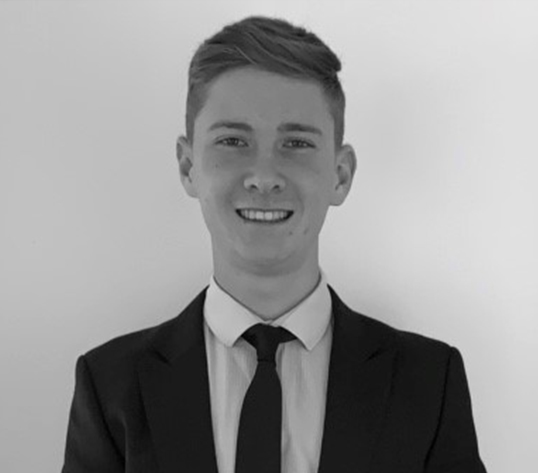 Please contact Eddie Carter, who is our PA & Travel broker, who has access to key underwriters and insurers in the sector. He can provide details on what will need covering and what type of policy will suit your needs
Eddie's contact details can be found below or, if you would prefer, please complete the contact form at the bottom of this page and Eddie will contact you at your convenience.
Eddie Carter
Broker
Eddie.carter@ascendbroking.co.uk  |  Office: 01245 449065  
Request a call back
If you have any questions or would like advice on a particular issue please contact us
or call us directly on 01245 449060