Drive iQ
Driver well-being for everyone, everywhere. The Drive iQ technique builds small habit changes into sustainable and positive outcomes for all road users.
Most of us drive/ride around without coming to any harm, but all of us are vulnerable to a negative 'on the road' experience that can trigger stress, anxiety and even impact our physical health
Simple online training modules for all your drivers
Click here for a System Demonstration
Drive iQ is an annual online driver safety and well-being programme which gives you the control to make your daily travel experience a positive one, (even when your fellow road users decide to behave unreasonably!)
We use evidence-based research within each bite-sized module, helping you to create your own personal coping strategies, focus on task performance and enjoy each journey that you make.
The programme helps users to think differently about their driving, whilst remaining respectful and courteous to other road users, resulting in safer roads for everyone.
Return on Investment
Suitable for all Drivers
Employee Well-being
Insurance Approved
Effective CSR
Brand Protection
Easily accessible programme
Time-sensitive modules
Enhanced well-being
Self-reflection
Professional & personal development
Less stressful journeys
Safer roads
Thoughtful drivers
Reduced emissions
Make a Positive Impact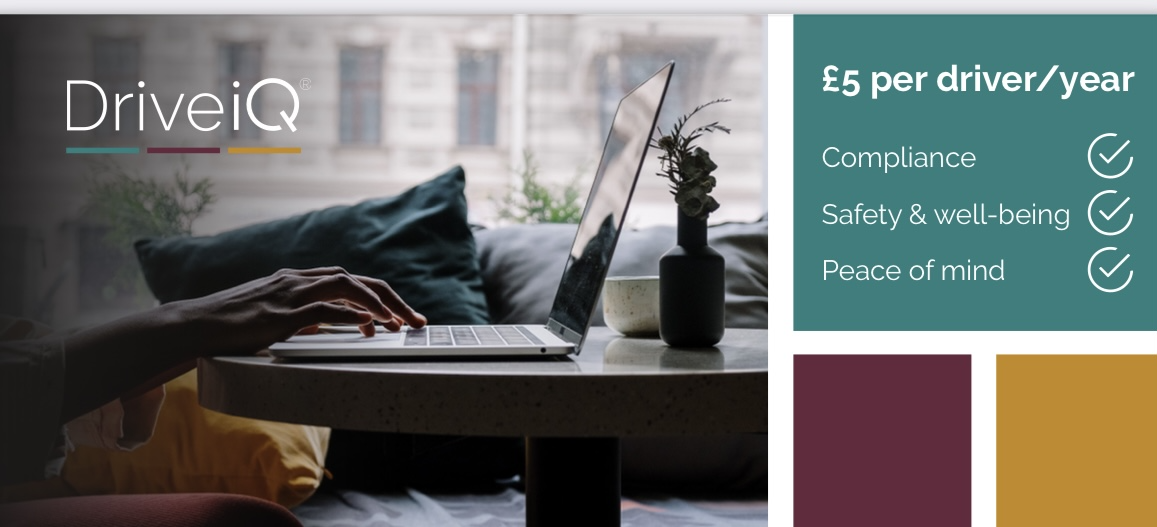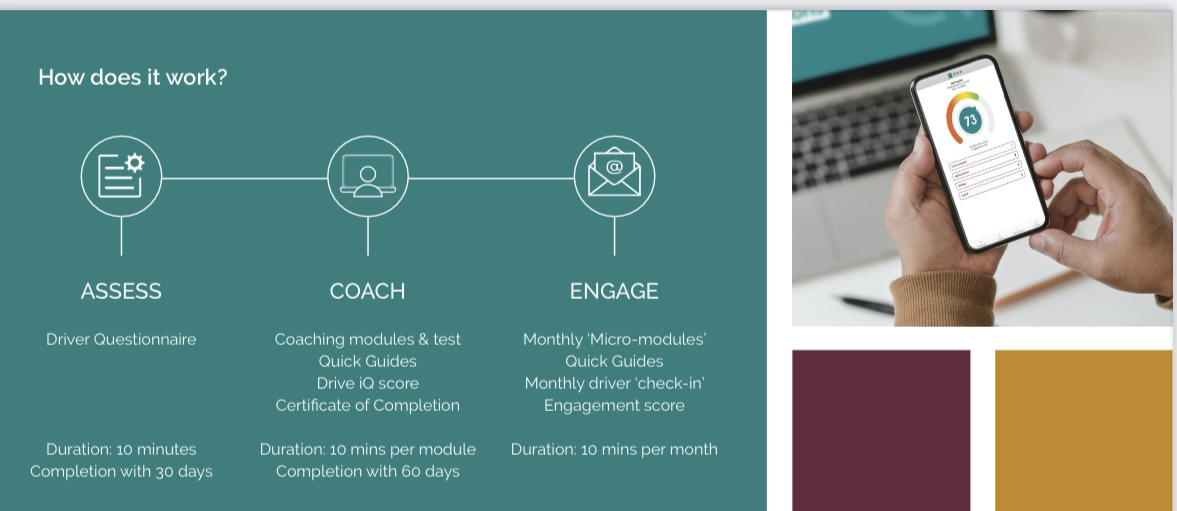 Request a call back
If you have any questions or would like advice on a particular issue please contact us
or call us directly on 01245 449060