Industry professionals with simple, flexible and honest coverage
Your business will face many challenges. These may include costs associated with the breakdown of custom-made machinery, the fluctuation in currencies for imports and exports, health and safety of your workforce and the public, as well as the more usual risks of theft, fire and flood.
Therefore, as well as your day-to-day business insurance such as buildings, business interruption, theft, and goods in transit, our team of commercial insurance experts will work with you to understand the intricacies of your business, selecting from a diverse range of products to assemble a solution that's a fit for your needs.
Meet the team here
We have the knowledge, expertise and market presence to design bespoke insurance and risk management programmes, following a full and thorough examination of your business needs, and will tailor this to provide cover in the following areas: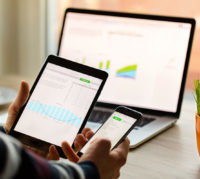 Material damage
Business interruption
Machinery breakdown
Deterioration of stock
Employers liability
Public & products liability
Product recall
Errors and omissions
Environmental
Transit marine and cargo
Property protection
Directors liability
Employment practice liability
Travel & accident insurance
Cyber/digital risks
Motor fleet
Our unique offering is designed for businesses in:
Manufacturing
Importing
Wholesaling
Food & drink
Printing
Leisure
Real estate
And many more

Our commercial combined insurance policies are aimed at businesses that trade in whole or in part from an industrial unit. If you think you could benefit from our bespoke business insurance, please contact us now.
We will:
Support you in finding the right policy
Provide full market review
Offer you tailored cover
Highlight policy endorsements and discounts

Request a call back
If you have any questions or would like advice on a particular issue please contact us
or call us directly on 01245 449060