How do you reward good driving behaviour?
A question many people have asked. Normally this is measured by lack of accidents. However, this can create a culture where drivers fail to report accidents in order to keep any bonuses arranged.
There are telematics systems available but these are specific to vehicles and do not follow the driver.
We may have a solution.
An app based product that monitors driving style, benchmarking against previous results and providing reward incentives and email feedback.
The app analysis of 5 driver behaviour patterns
Risk – analysis of incidents of high contextual road risk
Speeding – percentage of time spent exceeding legal speed limits
Distractions – monitors interactions with smart phone where the app is located
Fatigue – monitors time spent without breaks
Eco – looks at harsh breaking acceleration
The driver can see their performance and in addition, the system provides the transport manager with a dashboard to monitor driving behaviour.
Unique to this product is a rewards scheme. Drivers earn mileage points which can be used in a raffle or league table to reward best driver and maybe most improved. This can be tailored to your needs.
Results can show
25-35% reduction in collisions
Reduce operating costs with a 10 fold return on investment
Reduced fuel consumption by up to 15%
Promote a safety culture with driver engagement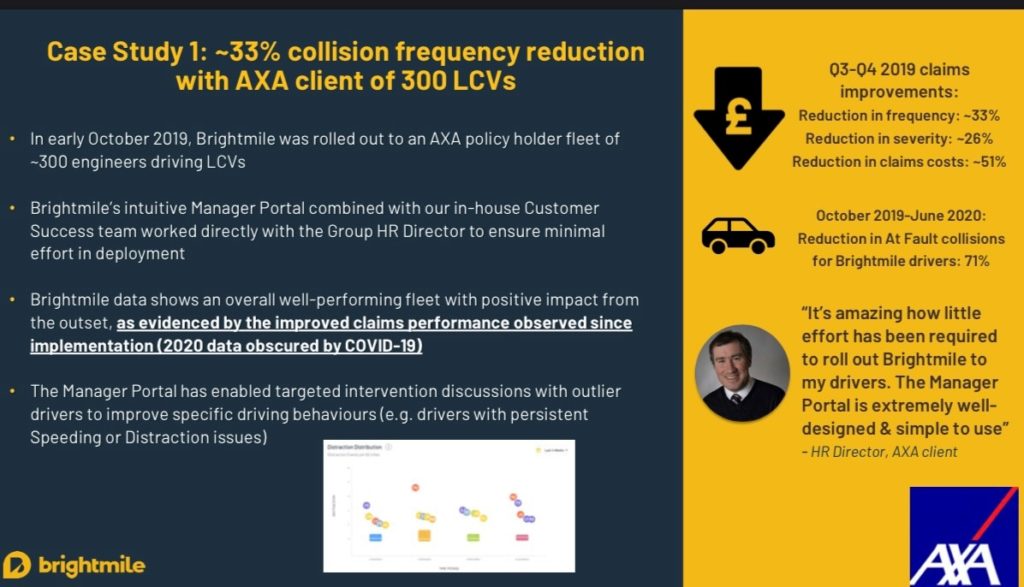 33% reduction in claims numbers
Each trip a driver makes is automatically captured in the 'Trips' section of the app
This digital record of the mileage of each trip helps drivers make fuel expensing
Trips are classified as 'Business' vs. 'Personal'
Drivers are able to easily create mileage reports to support their mileage claims
The only smart, engaging, and easy to implement driver safety solution – this is not traditional telematics!
App based – no hardware or implementation hassle
Ideal for company cars, car allowance, & grey fleet drivers
Affordable price point (low monthly fee, no upfront costs)
Driver friendly (no more tracking or "Big Brother")
Certified, enterprise-grade IT security & GDPR compliance
Actionable insight and proactive programme management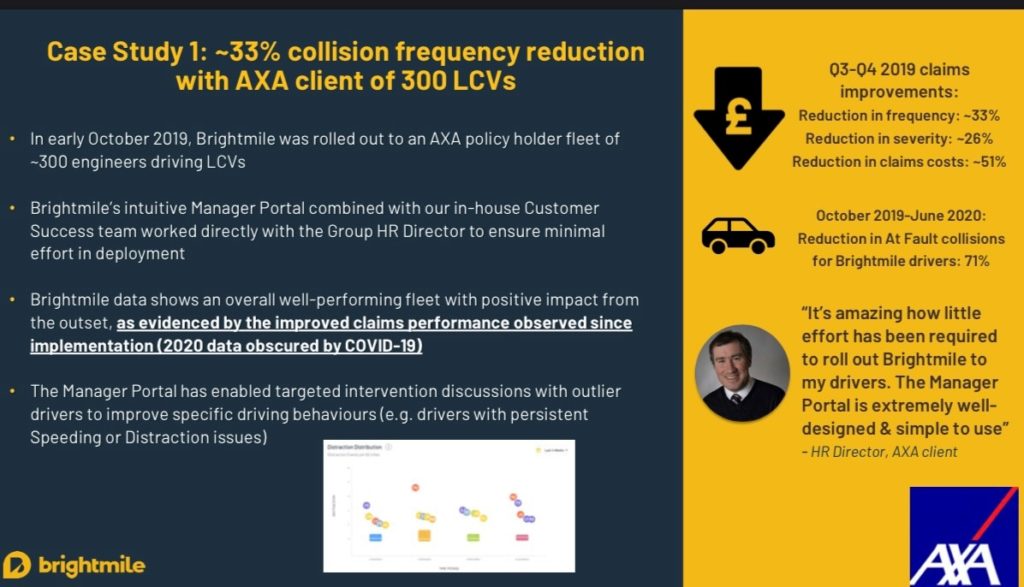 Request a call back
If you have any questions or would like advice on a particular issue please contact us
or call us directly on 01245 449060