What Makes Ascend Different?
Just some reasons why other businesses are choosing Ascend for their insurance & risk management needs.
What do real clients say about us?
Why our approach is better for you
Helping UK businesses get a better result from the insurance market
Ascend was founded to be a company that places quality over quantity. As an independent insurance broker specialising in niche industry sectors we believe in delivering top quality service and alternative propositions every time. True to our founding principles, we are committed to delivering a high degree of excellence in all our areas. We strive to demonstrate best practice throughout the entire review process and always supply accurate and well-presented information.
A different approach & a better result for you
In a old fashioned commercial insurance tender process, you would select 2 or 3 brokers in addition to your existing broker and expect each of them to come back with a fair price. Hoping to get a better price than the others, each broker will approach as many insurers as they can. It's not uncommon for more than 30 insurers to be involved and more than the 3 brokers you selected as some use internal and other brokers to access insurers.
So an insurer could see your risk from 5 brokers or more, all with different quality presentations. Generally, the person who makes the decision on behalf of the insurance company as to whether or not to quote on your business, and what price to give, (the underwriter) loses interest in you. Making the market simple – read more

We make the process of purchasing business insurance simple

Why Ascend?
We explain how the market operates & share the secrets
We deliver to you a bespoke solution
You achieve better results
You receive a personal service
You meet your insurer
You choose how we are paid
You benefit from our transparent model
You will receive market leading solutions
Our growth is 100% organic so we are doing something different
But how do we do it?
We understand all the protocols different insurers have, we know the underwriters personally and we understand their individual appetite and how to obtain the best from them.
Larger brokers have become expensive to trade with and have too many people involved in the chain when presenting your business to market, each wanting a piece of the cake and eventually just emailing inferior presentation to the market.
We will make a difference and ensure that you receive a different proposition – the best result is achieved by engaging with us as early as possible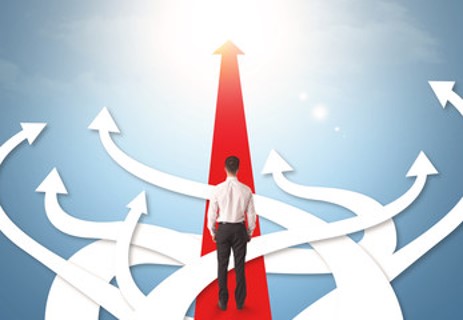 Simple, open and transparent we work for you
We make purchasing insurance simple. We explain how the insurance market operates and how YOU can achieve a better result. We take a strong approach to the market that will achieve the results you require. By meeting with you and understanding your business we can select the insurer that will be right for your business today and in the future.
No commission based salesmen
No policy fees
No additional commission payments based on the size of your premium
No internal teams adding cost and diluting the management message of YOUR business
No expensive central London offices to service
No debt
Most traditional brokers operate a "preferred market" panel. This means they receive additional commission for not presenting your business to a wider market place. So you could receive less choice of insurers & possibly not the best terms available.
We think that this is not broking 
We have no limitations to market, we access the whole market and have no enhanced commission earnings from "preferred markets" so we guarantee that we can present to you a viable alternative.
Why have you never heard of this before?
Simply put, most brokers that have grown through acquisition have to find alternative ways to service their debt and have a head office team organising these arrangements, adding cost to insurers, earning additional commission/fees on YOUR premium and do not allow alternative quotes from smaller more agile markets who are EXPERTS in your sector as they do not pay to play.
Some brokers have even set up THEIR own virtual insurers to ensure they maximize income – in some cases only 50% in every £1 of premium reaches insurers. You have every right to know exactly what these arrangements are and we offer a service to review this.
Benefit from our mid-term transparency service – in 90% of our reviews we have obtained savings on premiums you have already paid!

Do you like what you hear?
We meet all our clients and we will sit in front of underwriters to conclude your programme
Our face-to face meetings with underwriters make a bigger difference than you may think
360 client relationship. We believe in you meeting your underwriter to enhance a long-term relationship
Our market expertise, built up over decades in high profile positions means you will benefit from an enhanced relationship
Request a call back
If you have any questions or would like advice on a particular issue please contact us
or call us directly on 01245 449060