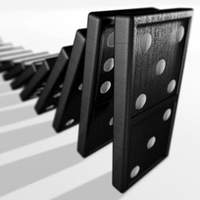 KEY FACTS –The reason for company failures
35% due to insufficient reserves
21% due to rapid growth (under pricing)
10% due to alleged fraud
 High profile collapses
Gable 2016 – 200,000 policyholders
Enterprise 2016 – 48,000 policyholders
Quinn 2010 – 1.3m policyholders
Make sure the insurer is approved by the Financial Services Compensation Scheme (FSCS)
The European Union financial services trading is a complex one. At the moment a range of authorised businesses, such as banks, insurance companies and asset managers, are able to operate across the EU as long as they have a base in the UK. This is called "passporting" Check with the FCA that the insurer is authorised to trade and is part of the compensation scheme arrangement.
www.fscs.org.wk/what-we-cover/
Financial Services Compensation Scheme (FSCS)
The protection scheme may payout for failed insurers for claims that it cannot meet as follows:-
For firms declared in default on or after 3 July 2015
Protection is at 100% where claims:
 Arise in respect of liability subject to compulsory insurance (employers liability/road traffic act)
Arise in respect of a liability subject to professional indemnity insurance
Personal Lines (retail)
Any other claims only receive 90% protection of any claim
There is no cover for:
Goods In Transit
Marine
Aviation
Credit Insurance
Reinsurance
What happens if you have a claim?
Register your claim with the FSCS.
 https://claims.fscs.org.uk/#
 Why have there been so few German insolvencies?
In Germany the market is much less diverse than here in the UK.The main bulk of the market can be covered by Allianz, Gerling & Munich Re. There is therefore less competition. In addition solvency ratios are required to be significantly higher than in the UK at 160%
 You may end up paying more
A business could have to :-
Struggle to find alternative insurance
Pay for another insurance policy at substantial higher premiums
Have to fund claims for anything other than the FCSC guarantee
What should I do?
Ensure that you have all the facts to hand and that your advisor has a proven track record in recommending sustainable insurers.
If in any doubt please feel free to contact us at Ascend for advice.