Professional 

Indemnity

 Insurance
What is Professional Indemnity?
Professional indemnity (PI) insurance protects business owners, freelancers, contractors and the self-employed if a client claims a service failed to meet expectations. 
Anyone who provides a professional service could have claims brought against them by a client. A customer might say you were negligent, infringed their property rights, gave damaging advice, breached a confidence or made a mistake which cost them money.
Indemnity cover, also known as professional liability insurance, is designed to safeguard service-based enterprises, whatever might happen. If a claim is made against you, this cover bears the cost of putting things right – including your legal fees and defence costs, even if the claim is not successful. Indeed, many professional trade organisations and institutions require you have indemnity insurance before becoming a member.
Professional liability insurance helps in a wide range of scenarios such as professional negligence claims, data loss claims and allegations you've given poor business advice. 
Watch our video to learn more
How would you fund the legal costs and awards made against you?
Why Ascend for your professional indemnity insurance?
---
The amount of PI cover you'll need will depend on the specific circumstances of your business. Our Professional Indemnity team has a wealth of experience in the market and can offer cover which is both cost-effective and wide ranging. 
We understand the need to minimise costs and strive to strike a balance between comprehensive cover and affordable premiums. We provide solutions that are flexible and tailored and, with access to the entire Company & Lloyd's of London market, we can offer protection to you and your business, whatever its size and complexity – matching your needs and risk with the right insurer and the right cover.
What does PI insurance cover?
Some examples:
Errors & Omissions

Failure to complete a project on time or as specified

Breach of confidentiality or copyright

A libellous or slanderous comment

Design errors 

Data loss claims

Failure to apply due diligence

A member of your organisation leaving sensitive files on a train

Advice in an email leading to financial loss for your business

A social media intern sharing a questionable claim about a competitor
Any business that provides advice or a professional service to clients should consider PI Insurance
Who needs professional indemnity insurance?
Of course, mistakes can happen in any line of business, regardless of the sector or industry. However, those that might need professional indemnity insurance include, but are not limited to:
Areas covered by professional indemnity insurance
Accountants
---
Architects or other building/construction consultancy business
---
Business consultants, management, strategy
---
Designers, including interior designers, graphic designers
---
Engineering or other contractors
---
Financial advisors
---
HR/Recruitment consultants
---
Healthcare professionals
---
IT consultants
---
Solicitors
Surveyors
---
Breach of duty – when a professional or company fails to meet a duty of care towards another.
---
Breach of confidence – revealing something without informed consent.
---
Civil liability – the responsibility for paying potential damages.
---
Compensation – an enforced financial remedy for losses or injury incurred.
---
Defamation – libel and slander.
---
Error – a mistake requiring legal remedy.
---
Negligence – professional conduct that does not meet the standards of behaviour by law.
---
Omission – failing to perform an act that has been agreed to or inadvertently leaving a word, phrase or clause out of a written document.
What should I look for in a professional indemnity insurance policy?
It's increasingly easy to get an online quote and set up your professional indemnity insurance policy quickly via the internet, but this is not always going to get you the most cost effective and accurate policy. Plus, conditions are often applied to this type of insurance.
Your cover must accurately reflect your requirements and be truly tailored to you, and we can only do that by taking the time to understand your business inside and out. 
Before taking out the policy, you should feel utterly confident it's the right level of cover for your business and it's our job to make you aware what it includes or doesn't include. 
We can help you to navigate what is often a confusing but critical landscape. We'll guide you every step of the way, so you feel confident in the policy and level of protection it provides for your business.
Call us today for a full requirement review and a quote over the phone. We can get documents out to you the same day!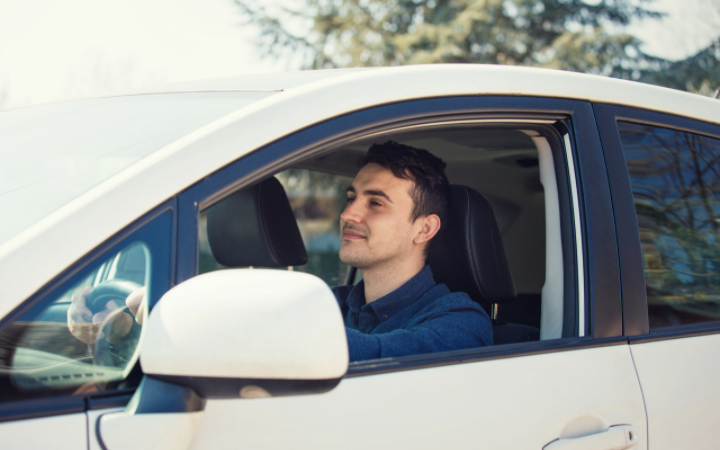 Planning, design and management of a construction projects professional indemnity
We provide an exclusive legal service under our Management Liability Policy with access to a specialist litigation and commercial law firm that specialises not only in the management of legal crises, but also in the education and prevention of them in the first place.
Support against all regulators including:
Information Commissioners Office (ICO)  |  Health and Safety Executive (HSE)  |  Charity Commission  |  HMRC  |  Food Standard Agency (FSA)  |  Trading Standards  |  Local Authorities  |  DEFRA
Regulatory investigations
Regulatory prosecutions
Breaches of contract
Fees for intervention
Employment tribunal and ACAS claims
Defence for the organisation itself
 £100,000 data protection breach
Customer/supplier contact cover
Employee theft cover
Deprivation of assets
Employment civil fines
Pollution clean up cost cover
Third party electronic funds transfer cover
Loss of directors' time
Brand damage
Employee engagement impact
24/7 out of hours crisis line
Stress and worry for directors & managers
Defence against employment tribunal claims
£25,000 pursuit cover for contract disputes and debt recovery
Legal defence for directors, trusteees, partners and officers
Negative social media crisis and public relations costs
Circumstance investigation/mitigation costs
24 hours, 7 days a week crisis line straight to a solicitor
Legal advice line Mon-Fri 8am-6pm
Legally privileged advice, support & representation
Downloadable legal & regulatory advice, support guides,
Access to our digital tools via exclusive portal
This occurs when you make an error while doing a piece of work for a client. For instance, if an engineer designed a heating system for a large hotel reception room but did not consider its size adequately, meaning the installed radiators did not heat the area sufficiently and the system had to be removed and redesigned.
When business documents and data are lost, companies risk their trade secrets falling into their competitors' hands. If an IT contractor loses confidential information, a claim could be made against them.
Libel and slander insurance covers you against a law suit should someone feel that you have written or said something defamatory about them that is also false. Slander is the term for anything that has been spoken and libel for anything written.
Accidental use of another's intellectual property can be an expensive mistake. If a graphic designer uses a font without permission, they are breaking copyright law and could be sued.
Should your client entrust you with money or goods which you subsequently lose, they could sue you. A typical scenario would involve a shoe mender being entrusted with a customer's shoes: they are legally liable for the safe storage and return of the shoes.
Frequently Asked Questions
Live Directors & Officers News From Across The Web
Request a call back
If you have any questions or would like advice on a particular issue please contact us
or call us directly on 01245 449060