Plastic Industry Insurance
We have recently placed for one of our Clients an Intellectual Property Infringement Insurance Policy which was underwritten by Liberty Syndicate in Lloyds. We wanted to share this product with you as you may have clients who would have a need for this cover:
What is Intellectual Property Insurance?
Intellectual property (IP) can relate to a wide range of creative inventions from artistic works to industrial designs, trademarks, copyrights and patents. IP insurance provides cover to businesses who might face allegations of infringement of another party's IP rights; or covering the legal fees and expenses involved in challenging the rights or ownership of assets held by your business.
If your business designs, manufactures, sells, or supplies a product, tangible or not, you may inadvertently infringe on third party intellectual property rights. Intellectual property insurance covers you for exposures that might arise from any infringements you face, expenses involved in contractual negotiations, or loss of IP value as a result of legal action.
Intellectual Property (IP) insurance provides protection to businesses in a wide range of industries from intellectual property risks related to infringement of patents, trademarks, copyrights, and trade secrets. The Liberty product covers IP infringement, loss of IP value, IP invalidation, and IP contractual liabilities
Intellectual Property (IP) Contractual Liability Insurance
A specific solution to deal with the frequent requirement to address IP indemnification within contractual negotiations. Cover can be provided for the legal fees and expenses and damages (including settlements) incurred as a result of:
Any IP-related indemnity agreement or hold harmless provision provided by the insured to
a third party under a contract, or
An allegation that the insured has infringed on a third party's IP through its dealings in the products/services provided to the insured by a third party under a contract.
Industries covered include:
Software and hardware
Consumer electronics
Pharmaceuticals and life sciences
Engineering
Aviation and automotive
Retail
Utilities
Chemicals
Line size:
Up to GBP 10 million/ EUR 10 million/ USD 10 million, either 100% or as co-insurance
Coverage can be considered on a primary or excess basis.
Intellectual Property (IP) Value
Insurance coverage to indemnify for lost profits on products, diminished IP portfolio value or
reduced contract value as a result of:
---
Successful legal actions against the insured's IP, such as invalidity challenges
Government action discriminatory to the insured's IP right
---
Intellectual Property (IP) Infringement
Insurance coverage to indemnify businesses that are defendants in IP litigation following
allegations of infringement of another party's IP rights (patents, trademarks, copyrights, etc.) or
following a challenge to the rights or ownership of IP owned by the insured. Cover is included for:
Infringement or invalidity defence legal costs
Infringement liability for damage awards and settlements
Contractual IP indemnifications
Contractual disputes related to IP licensing
D&O liability relating to IP infringement
We can provide a tailored insurance product that meets the demands of your business, such as:
Providing cover for injuries sustained by employees whilst working for you, such as dust from grinding GRP (Glass Reinforced Plastic) leading to lungs, respiratory, irritation or Skin Irritation.
Covers you for damage to your contents and property, such as storm damage, a fire, flood or power issue.
Providing cover for cyber- crime and data breaches, such as your Network and data being compromised, or your booking system being taken offline by hackers.
Providing cover to help your business get back up and running following a loss plus compensating you for lost income caused by the incident, such as storm damage, burst pipes or a power loss hindering your ability to trade.
Provides cover to deal with repairs or rebuilding costs to your building if damaged by fire, lightning, storm, burst pipes or flood etc.
Frequently Asked Questions
Live Directors & Officers news from across the web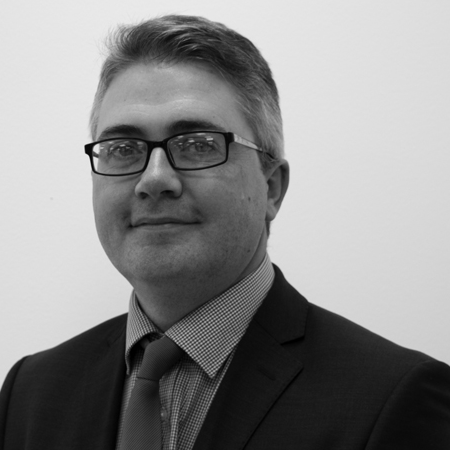 Please contact Matt Price, who heads our marine division, for all marine enquiries. Matt has been specialising in marine insurance for a number of years and would be more than happy to discuss your needs. Matt's contact details can be found below or, if you would prefer, please complete the contact form at the bottom of this page and Matt will contact you at your convenience.
Matt Price Cert CII
Broking Director
T: 01245 449060   E:matt.price@ascendbroking.co.uk 
The Loadstar
PPE the new 'hot' freight and warehouse target for organised crime