Listed buildings are beautiful, unique and, quite often, works of art. Owning one is not only something quite special, but means you have an obligation to maintain and protect it beyond that of a regular home.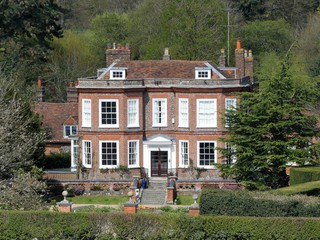 Indeed, the consequences of knowingly under-insuring a Grade I listed building could result in legal action and you'll find that most standard 'off-the-shelf' insurance policies may not be suitable for a Grade II listed building.
What is a listed building?
Listed properties are of special historic or architectural importance, dating from the medieval period to the 1930s. Some significant modern buildings are also listed. There are 3 grades for a listed property in the UK:
Grade I – Buildings of exceptional interest

Grade II* – Particularly important buildings of more than special interest

Grade II – Buildings that are of special interest, warranting every effort to preserve them
There are around 500,000 listed building in the UK. A building becomes listed once it is added to the Statutory List of Buildings of Special Architectural or Historic Interest. It means that the building cannot be demolished, altered or extended without express permission from the Local Planning Authority.
At Ascend We provide the care and attention to detail to keep you covered and you can rest assured your beautiful listed building and its complex insurance needs is in very safe hands.
Download our listed buildings article

 here
For more information, please contact Matthew Collins, Managing Director, Ascend Broking Group on: matthew.collins@ascendbroking.co.uk +44 (0)1245 449060 Contact Author

Read more about us

Our awards