Contractors Plant & Equipment
Contractors Plant Insurance covers owned or hired-in plant, and it is essential to have the machinery and plant that is your day to day apparatus or hired out to key customers covered.
If you are hiring out plant, there is likely to be a stipulation within your hire agreement which requires you to have Contractors Plant Insurance in place which this policy will cover you for.
POLICY COVERS
Owned plant is covered throughout the UK including transit (other than by sea or air)
Hired-in plant cover on a legal liability basis
Premium calculated on total market value of owned plant and the estimated annual hire charges to hired-in plant
Continuing hire charges following loss or damage
EXTENSIONS
Automatic Reinstatement following Claim
Hired-in Plant Negligent Breakdown
Hired-in Plant Continuing Hire Charges Liability
Hired-in Plant Legal Defence Costs
Property Insured Recovery Costs
Security Devices
Key Loss
Repair Investigation Costs
Impending Damage Avoidance
We can provide a tailored insurance product that meets the demands of your business, such as:
Active Assailant
Now offering solutions to protect against losses sustained in the aftermath of an active assailant or hostage event
Contractors All Risk
We have designed our product to cater for Construction, building and civil engineering projects taking place within the UK.
The policy can be written on either an annual or project specific basis and can be arranged in the name of the contractor, principal or joint names, depending on the requirements of the client.
Construction Insurance Solutions
Construction Insurance Solutions
Ensurance offer a suite of products to ensure our brokers obtain market leading coverage in an area of the market that provides a diverse range of risks and challenges.
By tailoring our products specifically for the construction and engineering market, we aim to provide our brokers with choice on how they build a comprehensive response to the demands and needs of their clients.
Homebuild
In recent years, we have seen a down turn in the property market, due to unfavourable economic conditions. This has seen continued investment in the re-development of property creating a new insurance market for home owner controlled project insurance.
Home insurance contracts do not adequately provide for the specific needs of the homeowner and only deliver a basic level of contract works cover, often excluding cover entirely when a maximum contract value is breached.
Terrorism & Sabotage
Delivering specialist Terrorism and Sabotage products designed for the Property Market, partnered with "A" rated security and distributed on a strictly invitational basis.
Designed to cover damage to a business' buildings, profits and its people, including Non-Damage Business Interruption extensions.
Combined Liability
At Ensurance UK we have created a range of Liability Products to compliment our position in the Construction and Contracting market place.
Most Contracting Trades considered and some non-contracting trades on an annual coverage basis.
Cyber Insurance
All organisations face the reality that data breaches have become inevitable. And the stakes are high. You hold personal data on trust for your customers. If they don't think your business can be trusted, the very future of your company may be at risk. A data breach is not a learning opportunity – you have too much to lose to risk mishandling it.
Active Assailant
Now offering solutions to protect against losses sustained in the aftermath of an active assailant or hostage event
Frequently Asked Questions
Live Directors & Officers news from across the web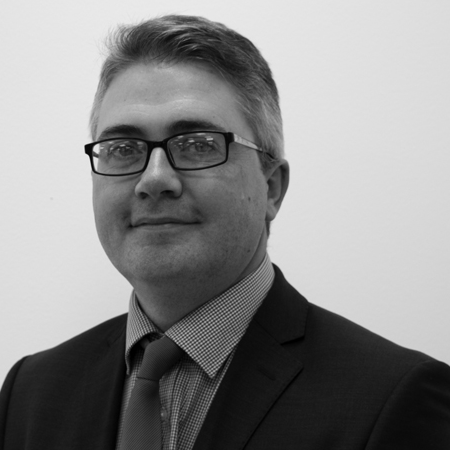 Please contact Matt Price, who heads our marine division, for all marine enquiries. Matt has been specialising in marine insurance for a number of years and would be more than happy to discuss your needs. Matt's contact details can be found below or, if you would prefer, please complete the contact form at the bottom of this page and Matt will contact you at your convenience.
Matt Price Cert CII
Broking Director
T: 01245 449060   E:matt.price@ascendbroking.co.uk 
The Loadstar
PPE the new 'hot' freight and warehouse target for organised crime