In September, two intrepid members of our team – Edwin Carter and Katherine Smithers – braved the elements to abseil down the side of the Olympic Stadium in Stratford, London.
Raising £500 for Little Belsteads. Katherine said it was 'a hair-raising experience but an exhilarating one' – not one she would like to 'repeat too often', she added.
Edwin said, 'Awesome! What a day – I absolutely loved it.'
Well done to them both and their brave efforts!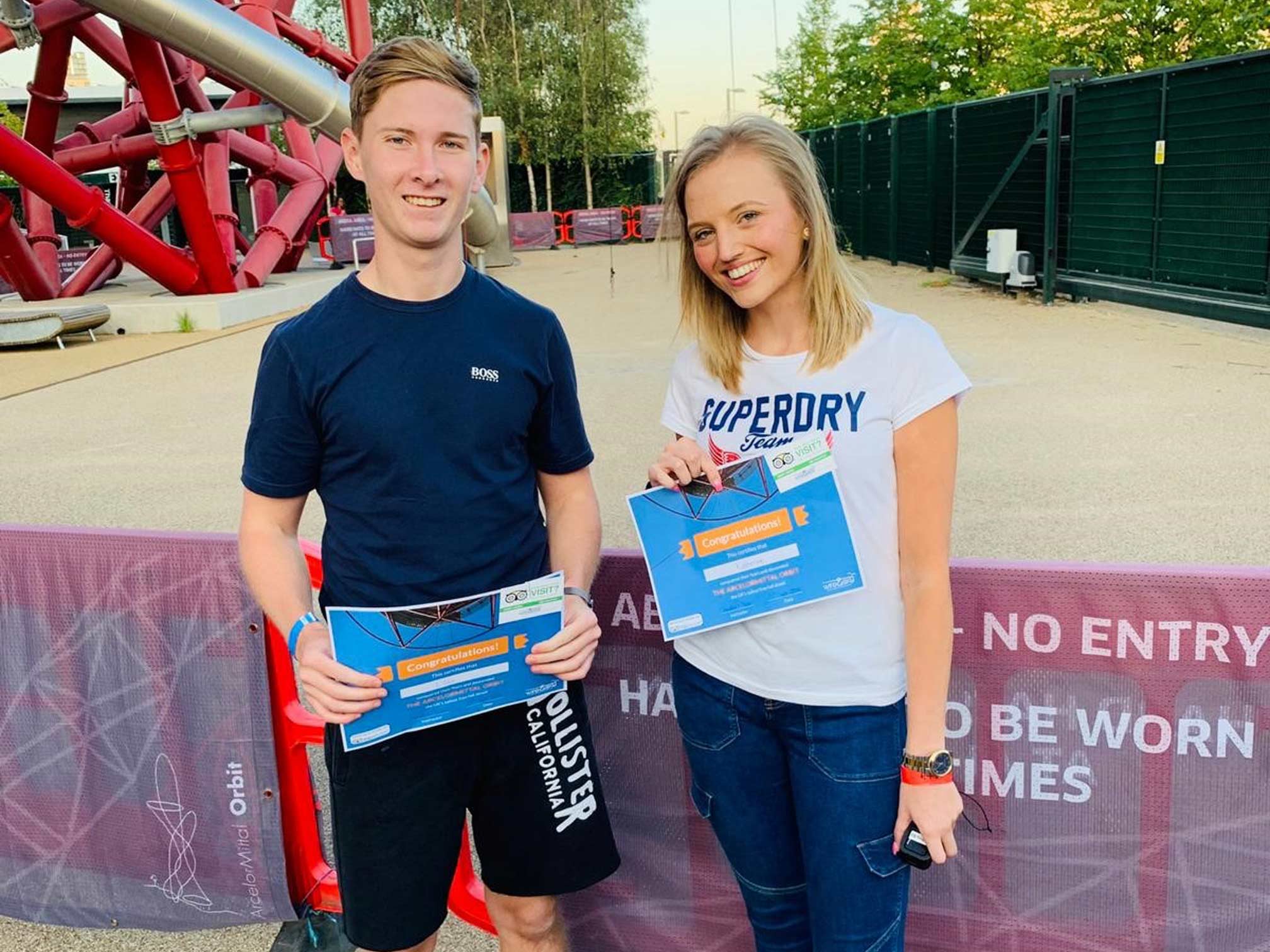 Eddie Carter & Katherine Smithers after the Ascend Abseil at the Olympic Stadium
It's time to get your insurance aligned. Want Canadian business insurance that's ALIGNED with your bottom line? We can help. 365. Call us toll-free at 1-866-287-0448. We're ALIGNED across Canada. The ALIGNED Insurance National Operations Centre in Cambridge, Ontario supports our Toronto, Calgary and Vancouver offices. We're proud our industry peers consistently recognize ALIGNED Insurance as one of the best insurance teams in the country. We are also very proud to be one of the fastest growing insurance brokerages in Canada. We deliver e-news you can use. Get practical business insurance insights in your inbox. 12,000+ people subscribe to our free ALIGNMENT Matters e-news. Just click the JOIN OUR DISTRIBUTION LIST button – at the bottom of our homepage – to connect and learn more about us. 365 | Get ALIGNED. Every day, Canadian business leaders follow our insurance insights via @ALIGNEDonRisk, on Facebook, LinkedIn and watch our YouTube videos here!