Then consider GAP insurance if you do not want to owe the finance provider any shortfall on claim settlements.
It is an exciting time of the year if you are purchasing new vehicles with the new registration plates available next month. So why not complement your new fleet with GAP Insurance?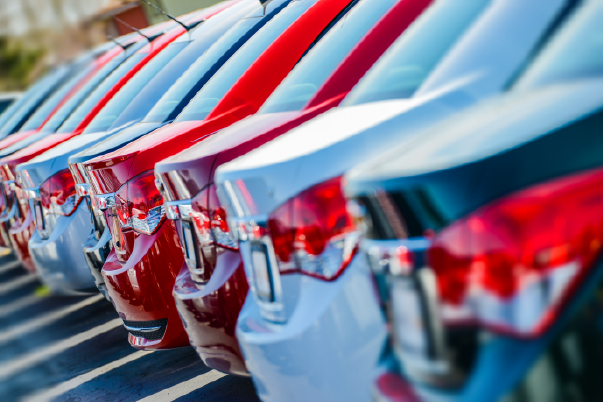 With
80%
of vehicles on the road with some type of finance arrangement in place this leaves many businesses exposed to a financial
shortfall
in the event that your vehicle is involved in an incident and subsequently deemed to be a write off. GAP Insurance for fleets is growing as more and more fleet operators look to protect their vehicle assets against a write off following Fire, theft, Accident or accidental damage. It is designed for: Companies running 2 or more vehicles; Annually renewable policies and will cover all eligible vehicles on the fleet up to 44 ton GVW; Allows for movements on/off the fleet with pro rata charging/rebating; Our unique policy will apply to vehicles on lease, finance and vehicles owned outright
This policy is designed to clear the outstanding balance owing to the Finance/lease company if the motor insurer settlement has not been enough to clear it or top up the motor insurer's total loss settlement by 25%. Whichever calculation is the greater. (maximum sums insured apply).
Claims Example
Available for cars, vans, trucks and agricultural vehicles, Fleet GAP is easy to arrange backed by A rated security. As a BIBA endorsed scheme it is a valuable protection for any business operating vehicles. We have even developed a quick fleet quotation tool online to make it easier for you to obtain quotes. Our product has the following benefits:
Simple to obtain a quotation
'AA' rated underwriting capacity
Covers for both New & Used vehicles
Available for uses to include Chauffeur, Driving School, Funeral Director, Taxi
Includes Cars, Vans, HGV's, Mini Buses, Electric Vehicles, Motor Cycles / Scooters, Motor Homes, Agricultural Vehicles
In an ever-changing insurance market it is important to have peace of mind that any liabilities that you have are adequately covered. Our insurance partnerships have been established for many years, with capacity in both the company and Lloyds market.
For further information about our various GAP Solutions please contact Matt Price, Broking Director, Ascend Broking Group Ltd.
01245449062